DeepSet installation at a Copper Mine
Hose Manufacturers, a manufacturer of lay flat hoses and Boreline flexible riser for boreholes, was recently approached by a customer looking for a flexible hose that would be able to dewater an old mine shaft in the Northern Cape and was familiar with our Boreline flexible hose for boreholes of standard depths.
The shaft in question held 15m3 of water that needed to be pumped into holding tanks from a depth of 400m for processing. The outcome of this processing would determine whether the water could be re-used, and mine activity restarted.
While our standard Boreline is designed to function at a installation depth of 200m from 3" to 6", we had a new hose named DeepSet under development for deeper (3") installations. The mine shaft challenge was a golden opportunity to test this new concept hose, as not many boreholes are ever drilled to these depths.
Depth wasn't the only challenge we faced on-site, however. The disused mine still had its old concrete headworks with a 500mm thick slab cast over the shaft to prevent accidents. This proved cumbersome to drill through to create a large enough hole, but the team succeeded, and we were able to move ahead with the DeepSet installation.
Our arrival on site was met with much excitement, and tasks were quickly allocated to teams to speed up the process. While everyone present was familiar with steel pipes, none had worked with a flexible riser of this nature and especially this length before, and many questions were asked and answered about how the pump and hose were to be installed.
Once preparations were complete, the installation began in earnest. Energy levels were high and the teams were eager to make progress.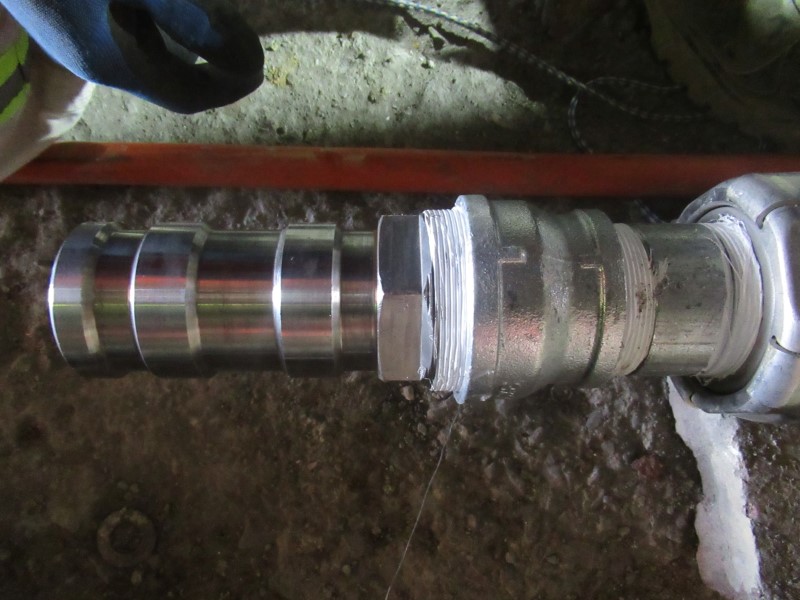 With the tower bricked up, as shown in the above image, there was no entrance for a crane, and all the overhead fittings and lifting apparatus had been removed. This left no option but to manually install the pump before lowering the hose.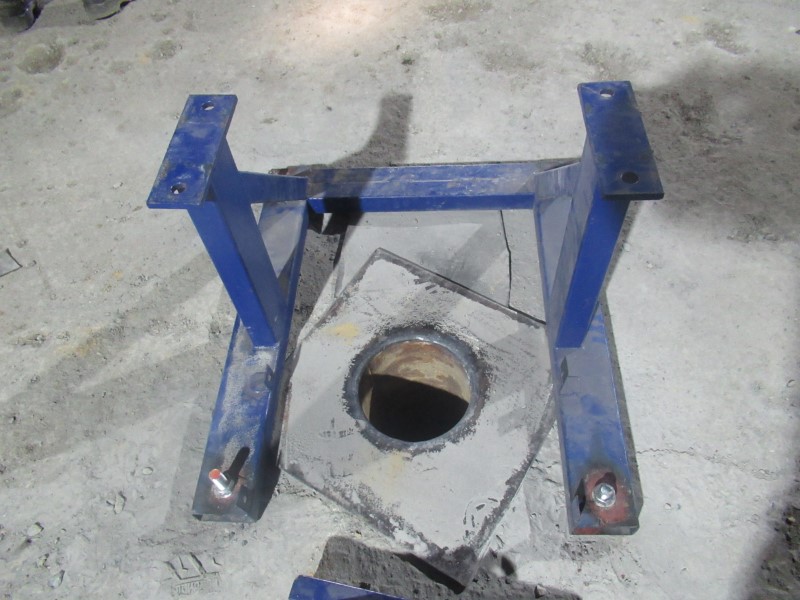 Safely the DeepSet went all the way down to the water's surface at 300 metres and then continued down to reach its full 400 metre target.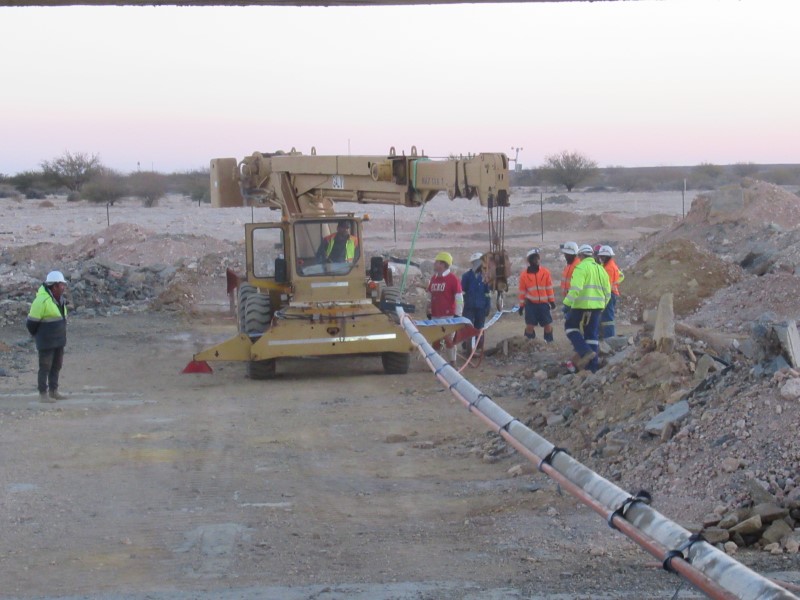 The wellhead was then attached to the end of the DeepSet and put in place over the opening. Electrical connections were completed, and the water started to flow.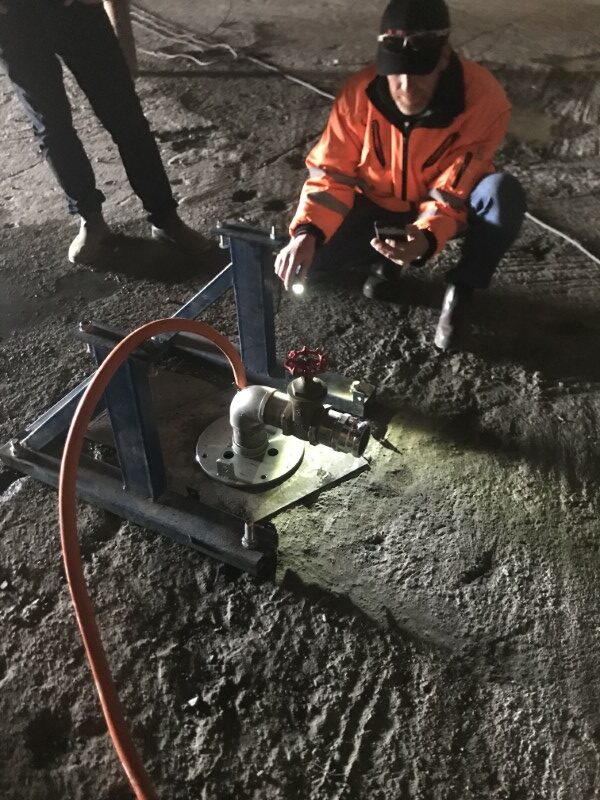 The excitement was palpable as the flow began, and the local team marvelled at the results achieved with the unfamiliar flexible hose. Those of us from Hose Manufactures were also thrilled at the success of the project, as the installation was the first of its kind at this depth in the world.
The DeepSet used in this project has the following specifications:
Burst Pressure: 100 bar
Tensile Strength : 12 000 kg
Please contact Hose Manufacturers for any further questions. sales@hosessa.com, Skype Name: hmsact; Business WhatsApp: +27 64 823 0763; Tel +27 21 948 3971